Bio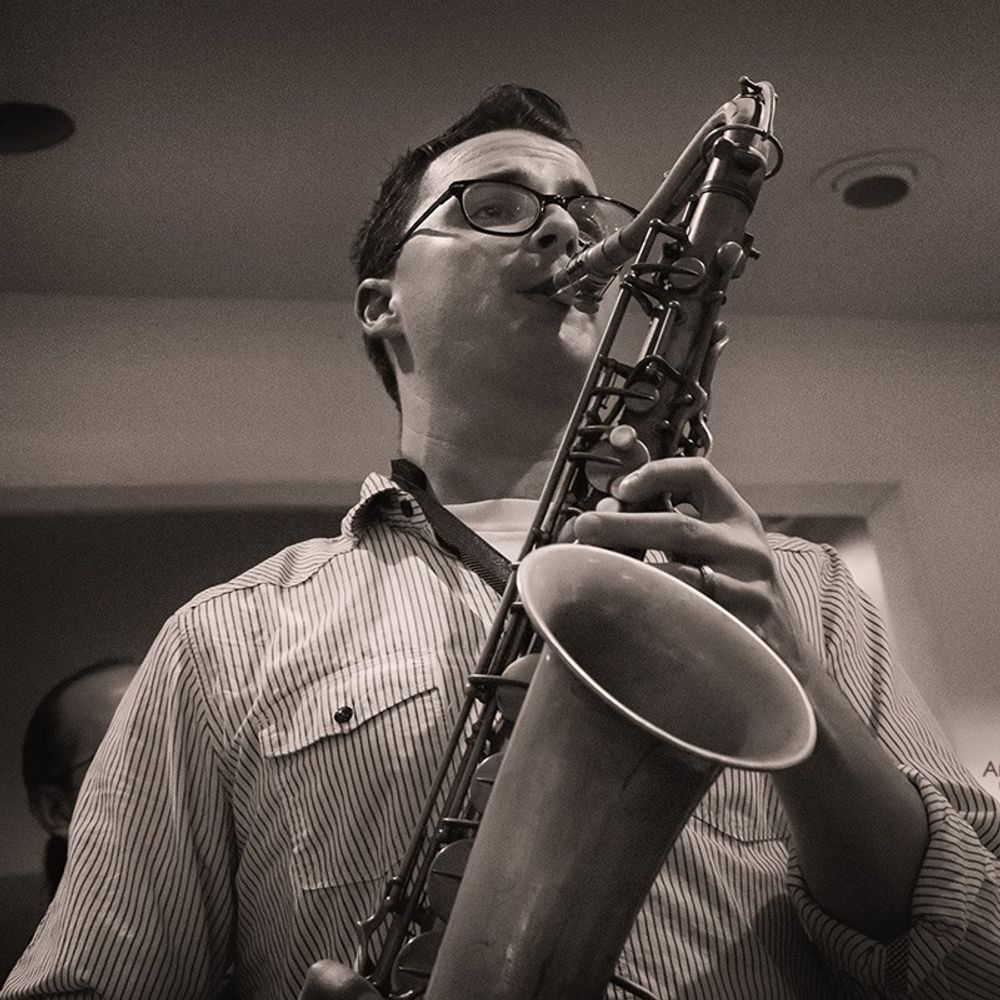 Ben Sparrow
A saxophonist with a "timeless" and "sincere" musical approach, Ben loves to connect with people across South Florida through music.  He also enjoys his collaborations with various national and international acts.  Ben's passion is creating authentic and joyful music that resonates with the audience.
Born and raised in central North Carolina and having relocated to South Florida in 2011, Ben's music is a tapestry of both traditional and contemporary jazz idioms as well as Latin American music, with overtones of gospel, blues and funk.
Ben was born into a musical family in the Raleigh-Durham-Chapel Hill, NC area who recognized and nurtured his gifts.  His mother, who sang and played flute, and his grandmother, a church pianist, taught Ben from a young age and encouraged him to sing, compose and play various instruments.  Singing became a passion in childhood, and then the saxophone.
After studying with Ron Cozzolino throughout high school, Ben went on to earn a Bachelor of Music in saxophone performance with a concentration in jazz studies as well as a Master of Arts in Teaching from East Carolina University.  He was blessed with many wonderful mentors at and around the university, including Ernest Turner, Jeff Bair, Carroll Dashiell and Stephen Riley.
Since that time, Ben has performed with many different artists such as the North Carolina Symphony, The Drifters featuring Rick Sheppard, the Boca SYMPHONIA, Under the Streetlamp, Florida Wind Symphony Jazz Orchestra, Tom Regis, Phill Fest, Courtney Jones and Jerome Degey.  You will find him regularly and often performing around South Florida in various musical venues: theaters, festivals, restaurants, bars and in the halls of academia.
Two projects occupy the most of his creative attention at the moment: the Delray Jazz Collective with Tom Regis and Peter Primamore as well as his bossa nova/braz jazz collaboration with  guitarist/vocalist Phill Fest.  
He formerly taught band at Boca Raton High School and now teaches general music at West Gate Elementary in West Palm Beach, FL.  In addition, he is an adjunct faculty member at Palm Beach State College, teaching saxophone.  He also directs a concert series at Truth Point Church that features his original compositions and arrangements of both sacred and secular music.  Ben is sought after as a consultant and guest artist.